The franchise contract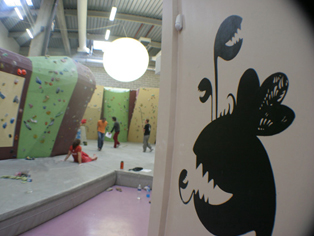 A Block'Out climbing-restaurant facility, depending on the selected equipment and location, costs between €600,000 and €1.3m to build.
A minimum personal investment of €100,000 is therefore recommended. The contract is for a duration of 9 years. The entry ticket is €30,000 and includes:
The setting up of a personal accompaniment in the choice of premises, the market research, the creation of the Business Plan, the search for financing, the creation of the business and follow-up of the building works;
The benefit of negotiated prices with the Block'Out network suppliers for the works and purchase of equipment;
Initial training in Block'Out's existing facilities in order to assimilate the Block'Out know-how in the field and in day-to-day management.

The annual fee is 10% of sales and includes: 
Integration into our communication network, especially our web site and its administration interface,
The advantage of negotiated prices from the Block'Out network suppliers in day-to-day operations,
Technical and sales assistance on a daily basis,
Continuous training to ensure that your skill levels are constantly updated and to benefit from our network's best practices.

Enregistrer
Enregistrer
Enregistrer
Enregistrer