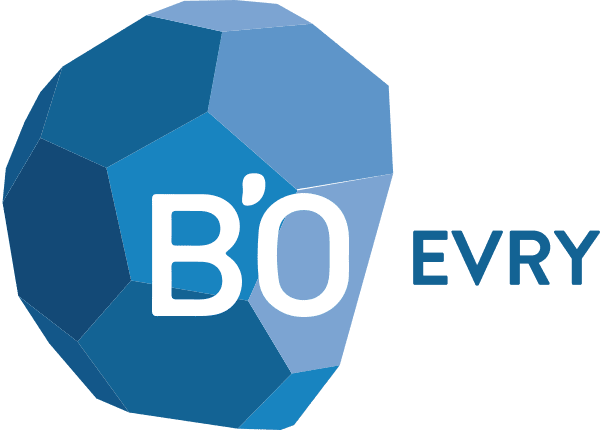 Climbing gym - Restaurant in Evry-Lisses.
biggest climbing gym in the Essonne department.
Parc d'activités de la petite montagne sud
20-22 rue du Cantal
91090 Lisses
Find us!
Placed mid-way between Paris and the forest of Fontainebleau
Block'Out Every-Lisses is the biggest climbing gym in the Essonne department, 28km south of Paris and perfectly placed for those days when the Fontainebleau boulders are wet.
"It's raining this weekend, what are we going to do with the kids honey?"
This is how your adventure at Block'Out Evry-Lisses might begin. Whether you're very young or in your twilight years (think good wine and George Clooney), we invite you to discover the joys of bouldering, a form of climbing that dispenses with harnesses, ropes and other equipment. There's just your rock shoes, the boulder and you. If you're looking for a sporting activity in an unusual setting, come to our Evry-Lisses gym in the southern suburbs of Paris to relax, discover and simply enjoy yourself in a modern climbing facility that has managed to retain the original spirit of climbing and of Block'Out.
To sum up, Block'Out Evry-Lisses is:
Our third climbing facility, opened in August 2014
1300 m² including 750 m² of climbable surface in an ecologically air-conditioned space
35 different profiles, including 15 mantel-shelf type top-outs similar to those found in Fontainebleau
Almost 25 'boulders' with 7 difficulty levels ranging from beginner to expert
The lifespan of 1 problem = approx. 1 month. Our national and international route setters therefore have power drills as well as hands and regularly set new problems for your climbing pleasure!
Restaurant
O'Brother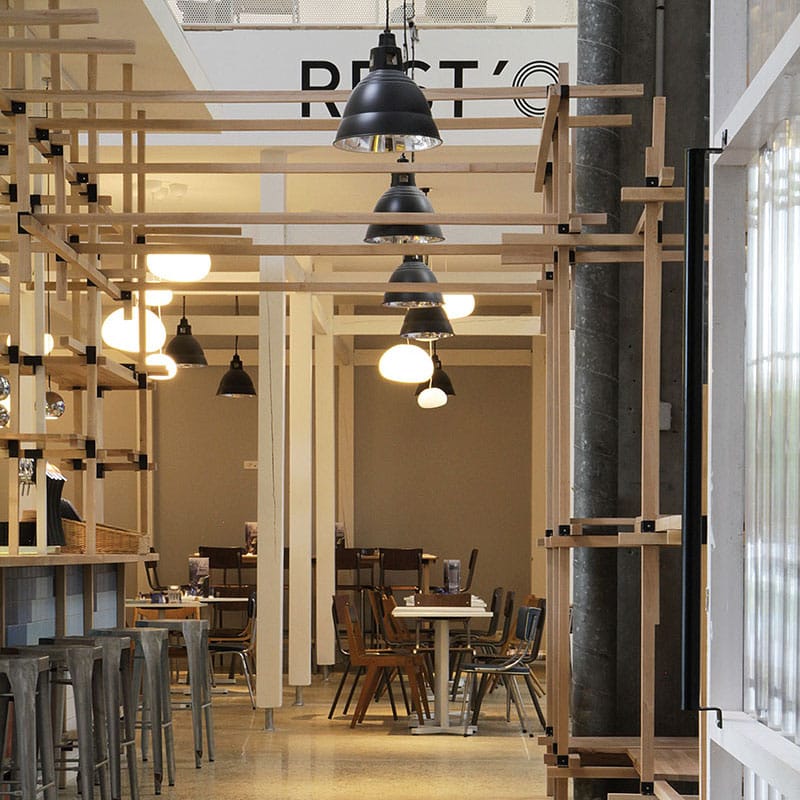 Bouldering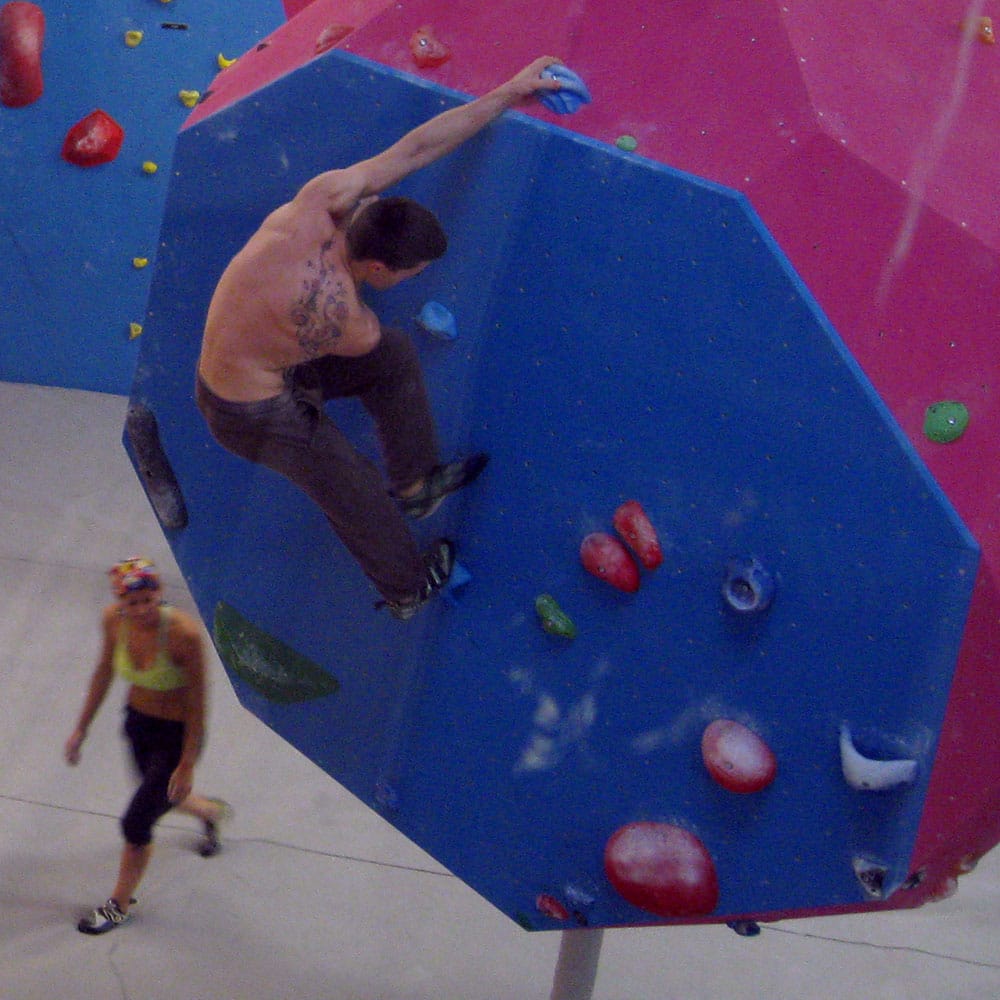 Other areas
Weight Training/ Training / Sauna