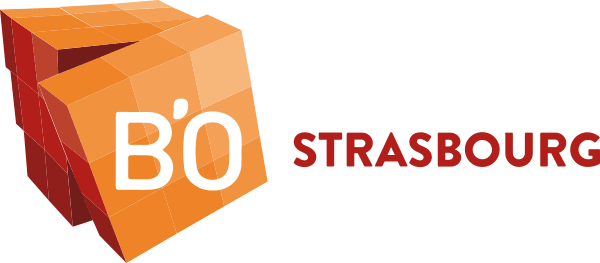 Climbing gym - Restaurant in Strasbourg.
Come to the biggest bouldering gym in Eastern France.
Quartier Hautepierre
4 rue Alexandre Dumas
67200 Strasbourg
Find us !
Climb in the heart of Strasbourg
Block'Out Strasbourg is the biggest bouldering gym in eastern France and the only one in central Strasbourg. It's the first franchisee outlet in the Block'Out network, blending the best of the unique BO concept with the specific needs of 'Alsatian' climbers.
Since 2015, our gym has specialised in events organisation, notably with our modern, available-to-rent spaces, our world-class team and the "Au Cube Gourmand" restaurant.
It has become the meeting place for local climbers, Strasbourg-based food lovers and local companies and families in search of adventure.
Whether you're a beginner or an expert, we will be happy to welcome you and help you take your first steps on the world's biggest Rubik's Cube!
To summarize what Block'Out Strasbourg is:
A facility from the Block'Out network, a guaranteed quality for the connoisseurs.
More than 800 m² of climbable surface area: the largest facility of Eastern France.
40 different zones of a wide diversity including 10 profiles with top outs as in outdoor bouldering.
Nearly 280 boulders with 7 levels of difficulty, from beginner to expert.
One boulder = one month! Our national and international route setters are unstoppable! They constantly renew the problems for your enjoyment !
Retour sur l'INAUGURATION de la seconde extension à B'O1
? Ça s'est passé Jeudi 18 Avril 2019 à la Maison Mère ? Vous vous êtes déplacés en masse pour venir fêter avec nous l'inauguration du PROJET Y à B'O1. Cette soirée de lancement du Projet Y restera gravée dans les mémoires pour son ambiance de folie ! On vous avait gâtés avec un programme "YES...