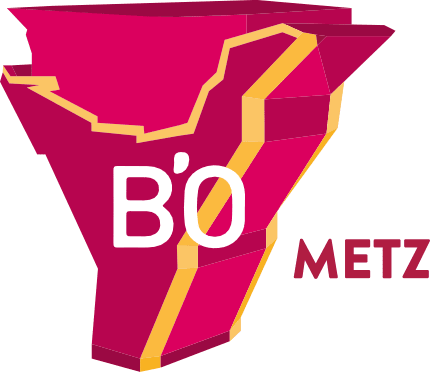 Climbing room and restaurant in Metz.
Come climb in the biggest bouldering gym in the Lorraine region.
601 rue du bois d'Orly
57685 Augny
Find us !
Block'Out Metz: the climbing room where everything is possible
At B'O Metz, the watchwords are pleasure, sharing, social interaction and fun.
Your future climbing room will be the first bouldering gym in the Lorraine region to offer you a unique range of activities around the climbing experience. From the top of your 4.5m high boulder, you can check out the range of activities offered.

Block'Out Metz in brief:
Bodybuilding and cross-training area to warm up before climbing.
A climbing area spread over 700m2 for young and old, beginners and experts.
Exchange experiences of the 7 difficulty levels and over 300 boulders.
All our boulders are replaced every month for everyone's enjoyment.
Climbing school from age 4 upwards and a specially-designed area for our young climbers.
Climbing courses during school holidays.
Adults lessons at all levels.
Well-being area with a sauna and hammam for your relaxation.
Special events, extraordinary times to share with loved ones.
Specialised services: Acroyoga lesson with Pierro and targeted treatment from our osteopath.
La Boca is our bar/restaurant where you can enjoy spending time together with homemade cooking based on fresh, local and seasonal produce. The menu includes dishes of the day, salads, burgers, brunch and savoury pastries.
Meticulous selection from local brewers and vineyards.
Basically, at Block'Out there is something for everyone, even foodies.
Restaurant
La Boca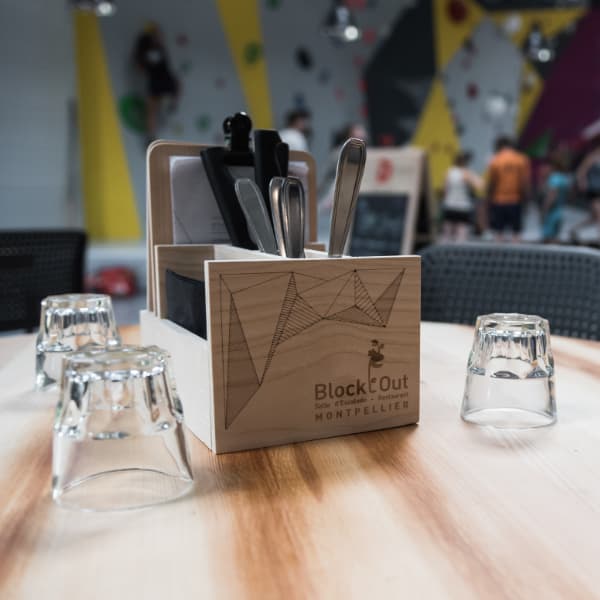 Bouldering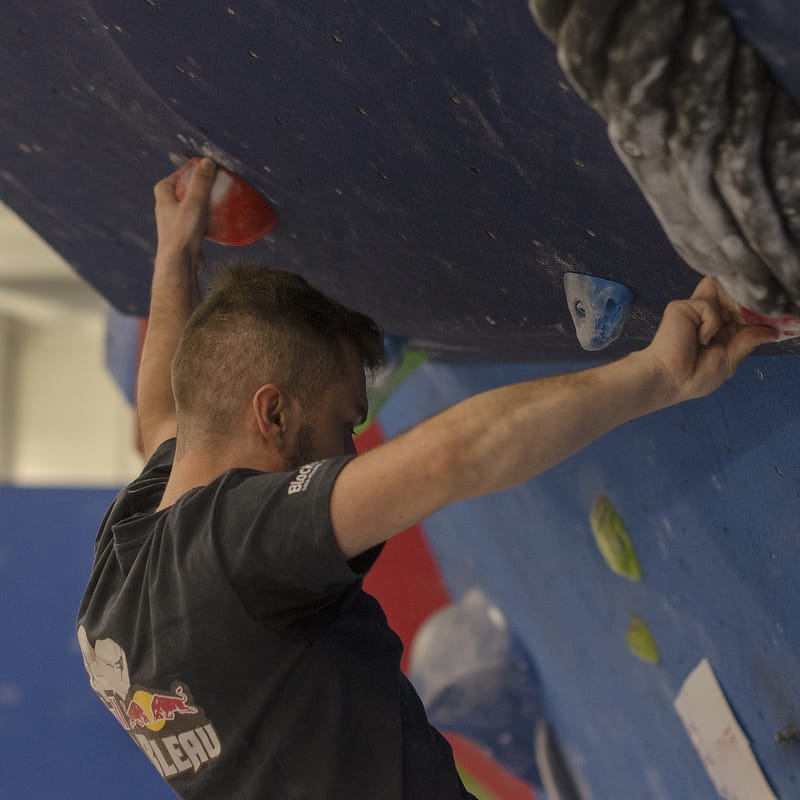 Other areas
WEIGHT TRAINING / TRAINING / SAUNA / TURKISH BATH