Bouldering facilities - Restaurant
Vacances scolaires : stage d'escalade pour enfants chez Block'Out !
Profitez des stages d'escalade encadrée pendant les vacances scolaires de la Toussaint avec pour thème spécial HALLOWEEN : UNE GRIMACE ? OU UN SORT? ! Nos engagements Toutes les mesures nécessaires pour assurer votre protection et votre sécurité ainsi que celui de nos équipes...
Journée internationale du Burger à Block'Out escalades et restaurant
? Mardi 13 octobre, demandez le Burger's Day ! Depuis quelques années, le burger est devenu le plat incontournable. Avec différents pains, sauces, garnitures, version carnivore ou veggie, pour petit et grand : on sait que vous les adorez ! Le burger est donc à la fête à Block'Out : à cette...
Hello everyone.
If you're here it means you're wondering what Block'Out is about. Let me tell you the story of this adventure...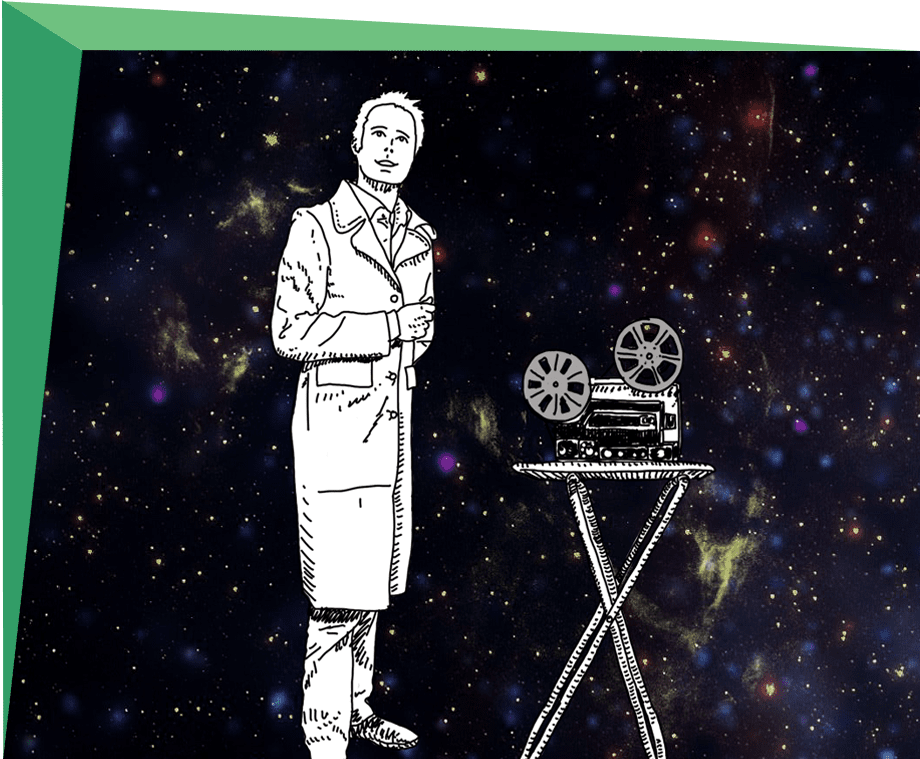 ... Ready? Then I'll begin!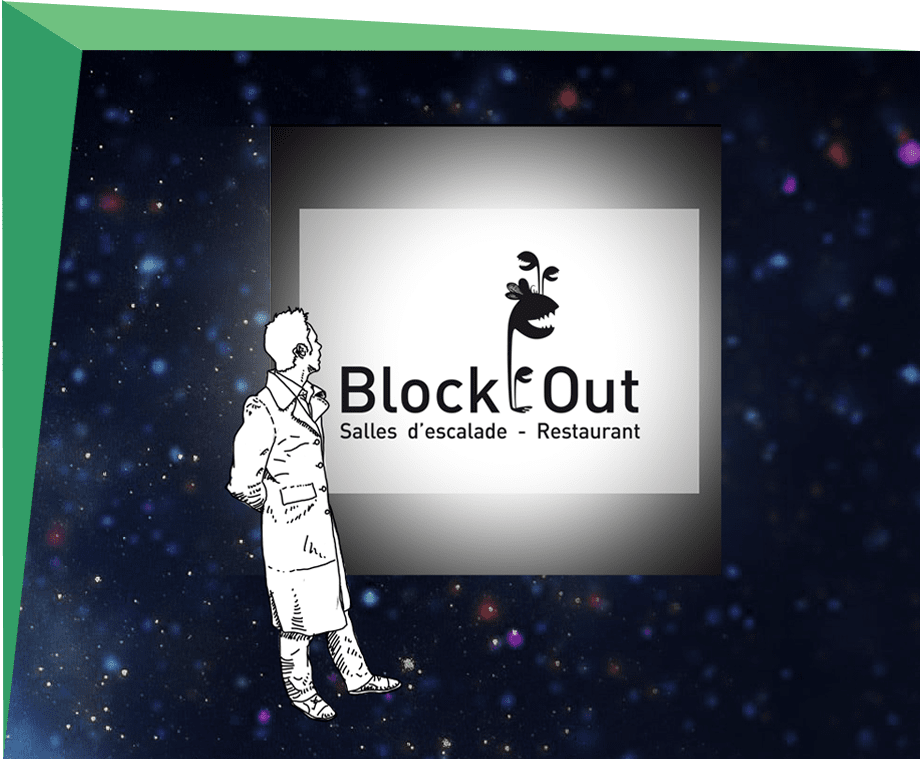 Block'Out project's origins
After having discovered climbing in the Forêt de Fontainebleau when they were students, Arnaud PIOGER and Emmanuel CHARRUAU decided to create an indoor climbing facility that would make it possible for experienced climbers to improve, but also for beginners to discover the joys of climbing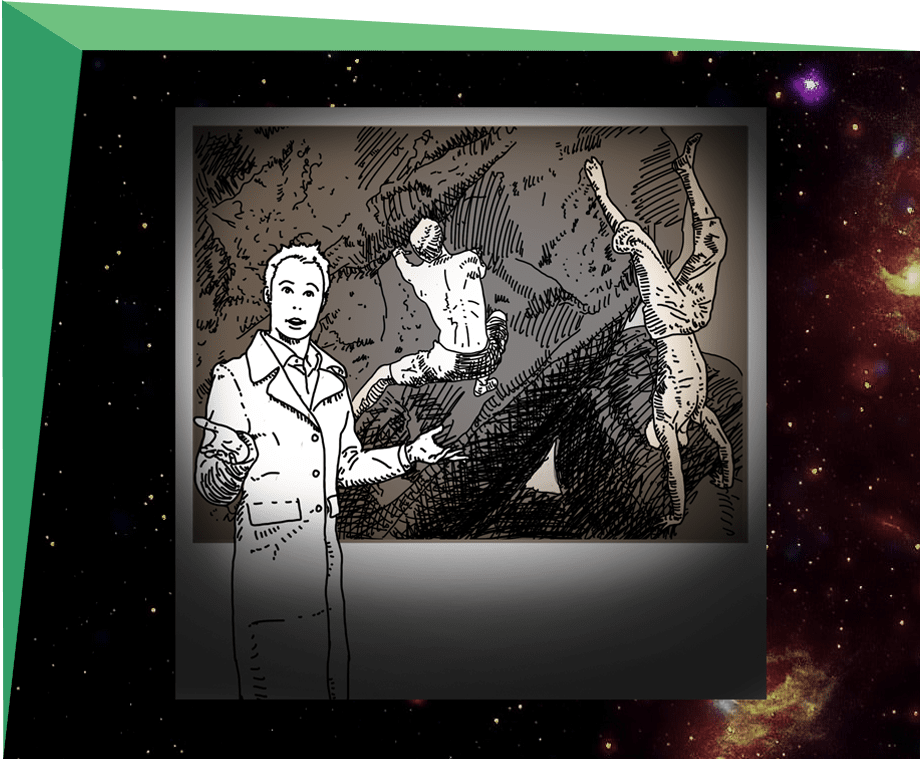 A unique concept
in 2008, Block'Out was borned...
... and the 2 friends offered an original concept by combining a climbing facility entirely devoted to bouldering; climbing without ropes or harnesses and a brasserie type restaurant.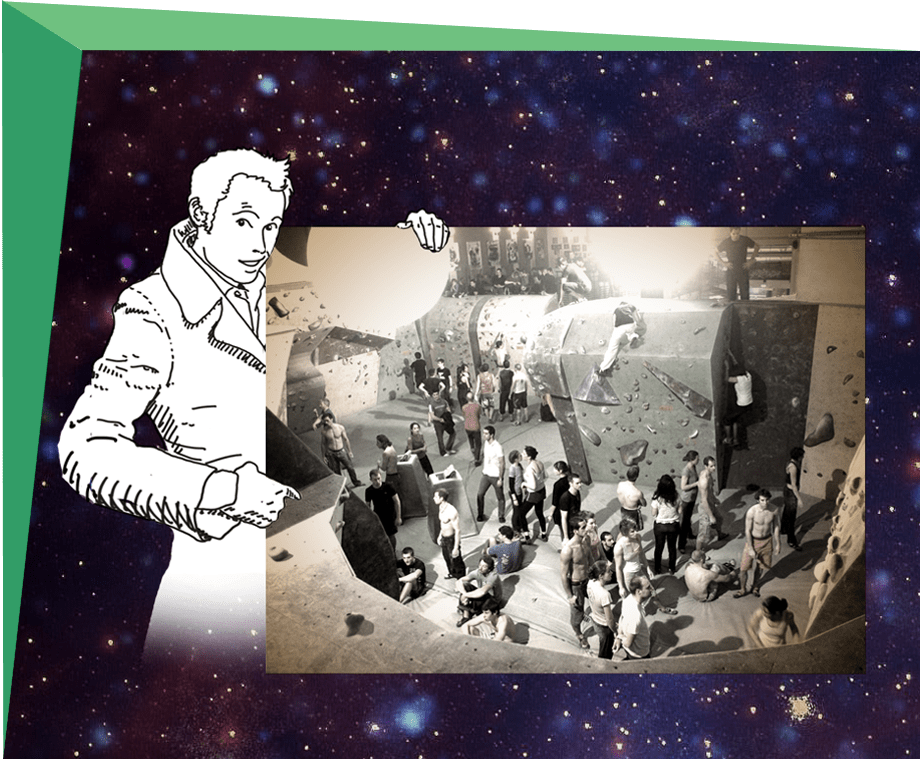 Sports and exchanges
Block'Out quickly met with its audience, thanks to the freedom and the exchanges between climbers that indoor bouldering allows.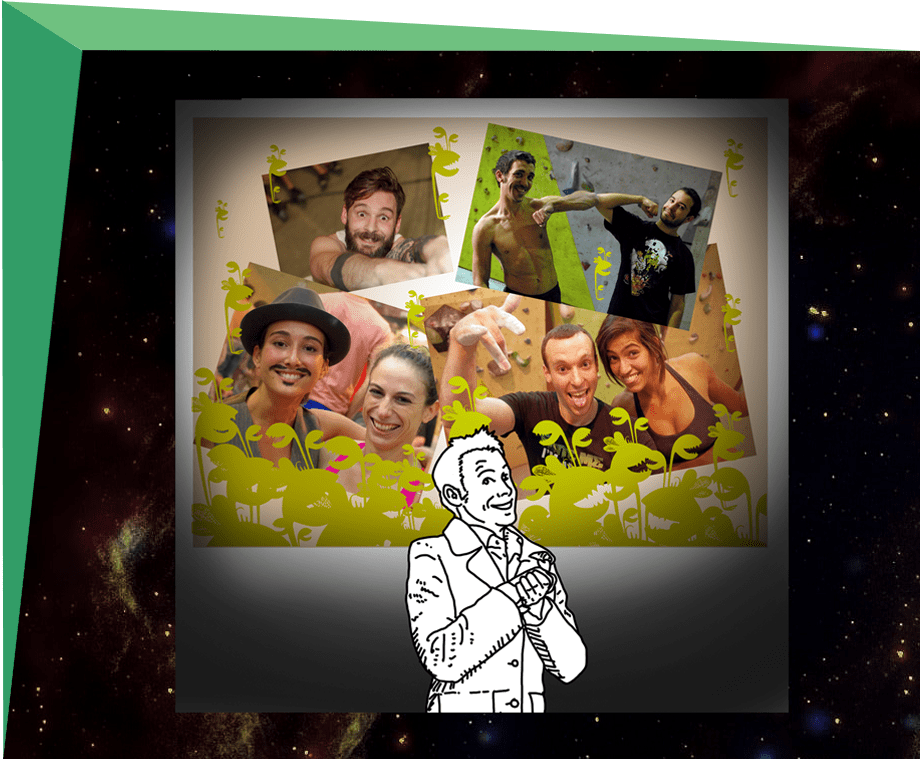 Eat and move up!
The quality of the Block'Out restaurant and service also contributed to making the brand a unique spot for sports and meals.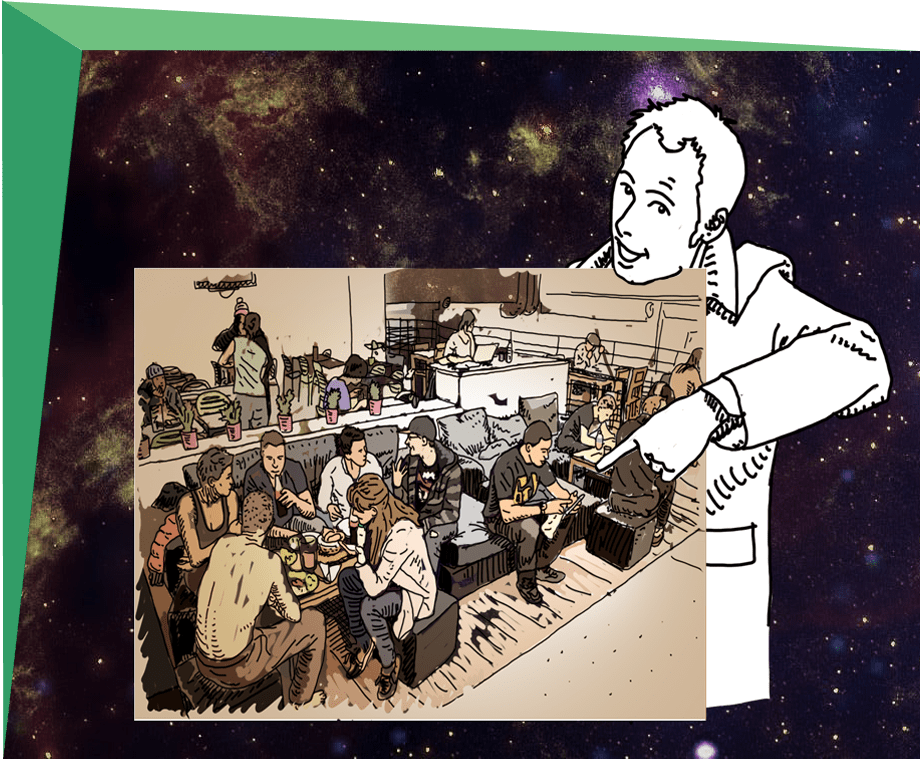 Then they decided to grow...
This success encouraged Arnaud and Emmanuel to open a second climbing-restaurant facility in Paris (Saint-Ouen) in 2012, and then in Evry-Lisses in 2014.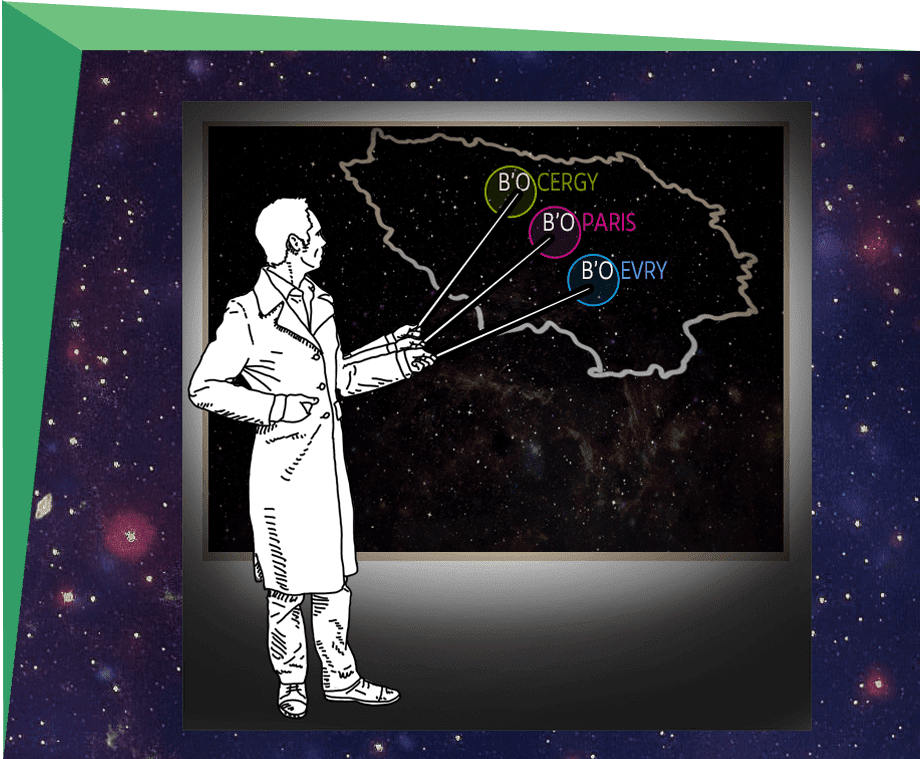 ...to tranform Block'Out in a big family !
In 2015 Block'Out opened in Strasbourg. In 2016, Rennes and Bordeaux opened their doors and more Block'Out climbing gyms. 2017 has already welcomed Toulouse. And Lille, Nantes in France, and Auckland and Sydney in the pacific area are work in progress...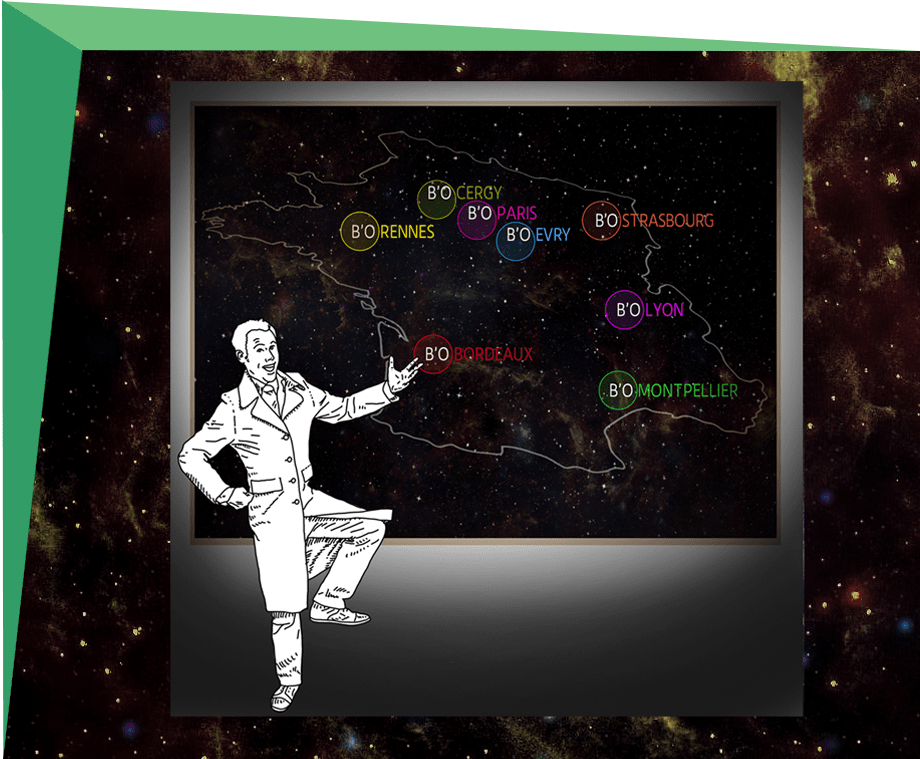 What's next ???
Block'Out in Reims, Metz, Lyon, Vitrolles and new countries should come very soon... Stay tuned !!!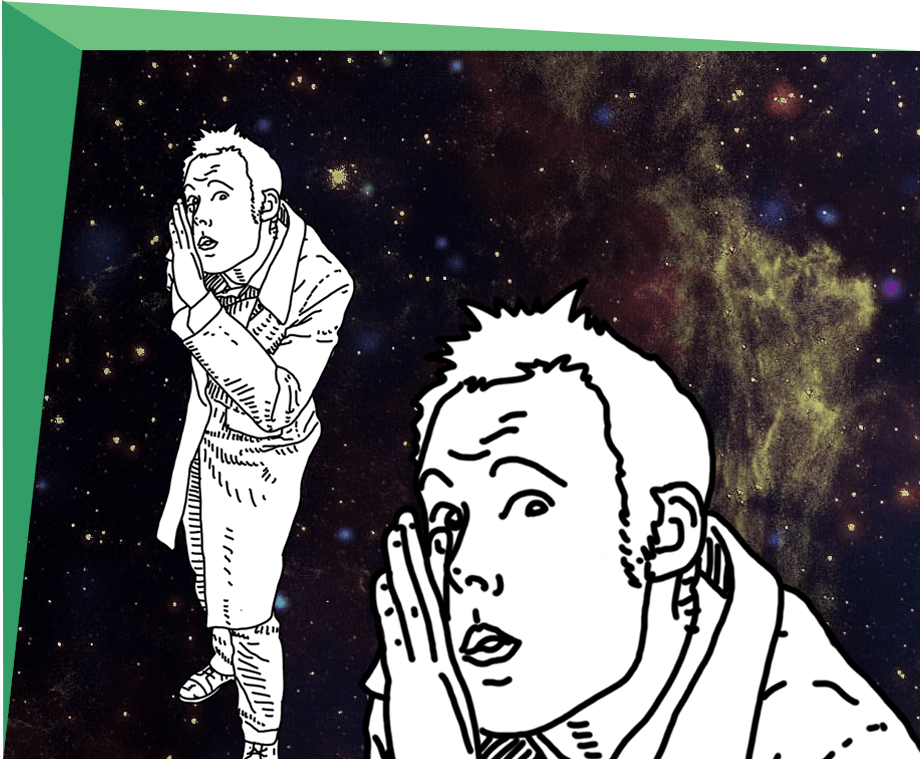 BOULDERING
Bouldering is a fun, well-rounded sub-category of climbing that develops the physical and mental abilities of those who practice it. Block'Out bouldering gyms aim to offer all climbers the best possible experience. We pride ourselves on creating a friendly atmosphere with high-quality service at every level.


What is bouldering?
Bouldering is a form of climbing performed primarily on rocks not exceeding 5 to 6 meters in height without the use of ropes or harnesses.

Who and how?
Bouldering is open to most ages and all levels of ability.

The grading system
How to assess your progress… or lack of it!

Block'Out Glossary
Some bouldering/climbing jargon you might find useful.